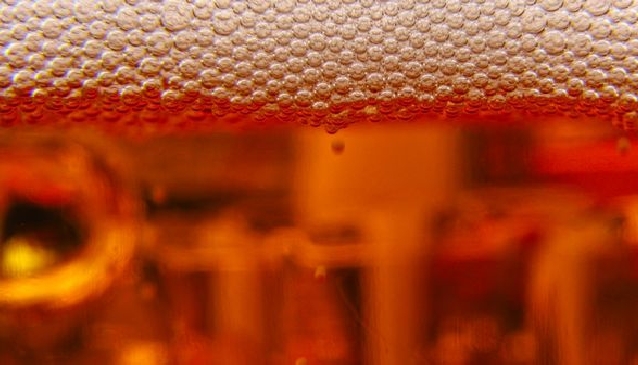 A Chance Encounter with Belgian Beer
Food & Drink
I quickly realised Belgium is not the place for someone who doesn't like beer.
The barman at Cantillon Brewery pressed the glass into my hands with a look of supreme satisfaction, grinning in a way that said 'You're going to love this!' I peered doubtfully at the misty brown liquid before retreating to a table in the far corner of the room, where I wouldn't be able to see that earnest face melt into abject disappointment. It was the thick, creamy froth that touched my lips first, followed by a lukewarm sourness that reminded me of the grainy dregs of a teapot. With an almighty wince, I knew that this beer was wasted on me.
12 hours earlier, searching for things to do in Brussels, I'd found Delirium Café, a bar that squats within the tight maze of alleyways knotted around the Grand Place. It earned a spot in the Guinness Book of Records in 2004, when its selection of 2,004 beers was declared the widest on earth, the irony of which was not lost on me as I sat nursing the weakest fruit beer I could find. Belgique, I quickly realised, is not the place to be someone who doesn't like beer.
The staggering abundance of beverages on offer at Delirium Café is demonstrative of mankind's obsession with beer, a global phenomenon that is second only to water and tea in worldwide consumption. But unlike water and tea, beer is a complicated substance achieved through a specific process, which leads a curious mind like mine to wonder how on earth the first incarnation of this drink ever came about. The answer, or at least part of it, was to be found at Cantillon Brewery.
Yeast is perhaps the most important ingredient in the beer-making process; without it, the final product would just be a tenebrous alcohol-free liquid called wort. Yet it wasn't until the Middle Ages that anyone realised this microscopic fungi, which had hitherto found its way into each brew only by chance, could in fact be harvested at the end of every production cycle for reuse in the next, a process that wouldn't be possible on a large scale until the second half of the nineteenth century.
Although it's unsurprising that spontaneous fermentation was subsequently superseded by this artificially controlled process to meet the world's growing thirst for beer, the consequence was the gradual dissolution of a tradition that lent an exciting air of unpredictability to the brewing process. It is this that characterises the beer produced by Cantillon Brewery, one of the few remaining brewers to rely upon airborne yeast to ferment their product, which explains why the barman was so happy when he presented me with a taster; a slight change in wind direction and that glass might have been empty.
Chance may have been responsible for breathing life into wort and creating the beer we know today, but the same cannot be said for the popularity of brands such as Duval, Chimay and Leffe. I watched as barmen across the city removed the caps of various beer bottles with a familiar yank of the tools they kept tucked into the pockets of their aprons, attentively pouring the nectar within before taking a blunt knife and, with a deft flick of the wrist, skimming the head that had swelled above the glass' brim. It was a display that verged on ritual, reminding me of the strange contraptions and obsessive care that goes into the pouring of English ales and Guinness.
But while there are centuries of dedication and care to be honoured by all who serve Belgian beer, this is by no means a stagnant tradition. Hoegaarden, one of the best beers to have leaked beyond the country's borders, has been made in one form or another since 1445, but in 2007 and 2008 the company released two new varieties, Rosée and Citron. In doing so, it added further breadth to the Belgian beer canon, extending its evolution and helping to ensure it continues to thrive.
It seemed to me a pertinent thought as I faced my final beer before leaving Brussels. Mort Subite means 'sudden death' in English, which is the last thing I can imagine happening to beer from Belgium. The process of spontaneous fermentation may have been relegated to the history books, but current breweries are doing their best to make sure their products don't go the same way. Judging by the enthusiastic orders being placed within the cafés and bars in Brussels, it would seem that the Belgian public are doing the very same thing.