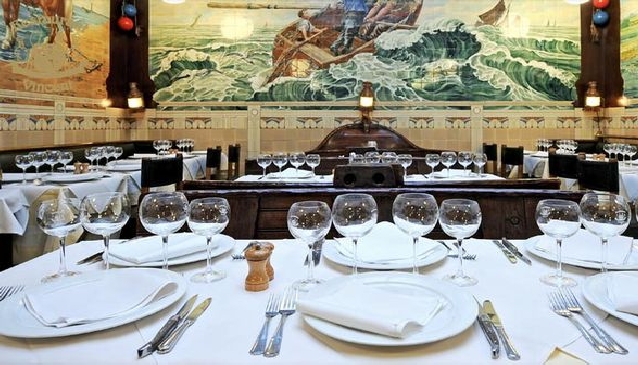 Brussels - Europe's Little Gem
Food & Drink
The gateway to Europe awaits…
There seem to be a lot of stereotypes about Brussels. Firstly and perhaps most notably, there is tendency just to visualise the bureaucratic side; the sprawling EU headquarters and their serious and studious employees. Secondly, you may think of waffles - just plenty of waffles swimming in warm Belgian, chocolate sauce. Ok, yes Brussels is home to the EU and yes there are waffles, but let's take a minute to look beyond these things. Let's take time to unearth the vibrant and cosmopolitan buzz, the abundance of cultural and historical sights and other things to do in Brussels, the friendly disposition of the locals and of course, the all-important cuisine. The gateway to Europe awaits…
What do we mean by the 'vibrant buzz'? Well, mainly two things: the people and the atmosphere. Make sure you talk to some of Brussels's inhabitants. They are cheery, multilingual, outgoing and welcoming. Mix this with their dry sense of humour and a tendency to mock themselves, and what you can get is an utterly hilarious conversation. They certainly know how to enjoy themselves when the sun goes down too. For a taste of Belgium and lovely, authentic surroundings look no further than A La Mort Subite in the heart of the city. For those who have little command of French, the name of this quaint bar translates as 'Sudden Death'. But don't be put off. Sip on traditional Belgian beers such as Special Palm and Maes Plis whilst enjoying the classy, 1920's décor. To continue sipping on delicious beer, head to Delirium Café just by La Grande Place. Forget tables; rest your drinks on huge wooden barrels in this 18th century basement. In case the beer and the walls adorned with beer mats become too much, why not try some speciality fruit and chocolate flavoured gins?
There is no doubt about it. The history of Brussels is simply fascinating and is reflected in the city's many monuments and buildings. The Royal Palace of Brussels should not be missed on your visit. While not used as a residence by the Belgian monarchy, it is still extremely important and houses heads of states and the services of the King's head of cabinet. Book yourself on a guided tour to see the beautiful interiors of this great edifice (bearing in mind that it is open to the public from July-September.) The Great White Room is particularly impressive…
The Grand Place is the central square of the city and a UNESCO World Heritage Site. Not bad for a city of 1,5 million inhabitants eh? The Square is undoubtedly the most popular tourist destination and attracts many visitors every year. The Brussels Town Hall is one of the defining features of the square and you'll notice its forbidding Gothic architecture (which dates back until the Middle Ages.) What else should you look out for in The Grand Place? The Manneken-Pis, symbol of the city, and the various Guildhalls are all suitably photo-worthy, as is the Broodhuis or Maison du Roi as it is commonly known.
For more modern style, pay a visit to the Atomium, another symbol of Brussels and to Mini-Europe... (no need to travel through Europe after that...)
The blend of French and Flemish culture truly comes together in the city's cuisine. You simply must try a Belgian waffle (gauffre in French and wafel in Flemish.) Powdered sugar, whipped cream, bananas, caramel and of course, chocolate are all common toppings. You can find waffle 'stations' scattered all over the city, especially around The Grand Place, so there is no excuse not to try one. You will also not want to leave without purchasing some Belgian chocolate. There are numerous chocolate shops, cafes and factories to be explored.
If you don't have a sweet tooth, fear not. Brussels is home to many savoury delights too. The city absolutely adores a good plate of mussels and chips (moules frites) as well as a huge bag of warm chips (called French fries - although a Belgian discovery according to the Belgians...) But where, I hear you ask, can you enjoy these delicacies and so much more? The truth is you are spoilt for choice when it comes to restaurants. If money is no option, head to Restaurant Vincent on Rue des Dominicains. With gorgeous wine and quaint, traditional surroundings, this should not be missed. Try the mussels in white wine sauce or the flambéed rump steak with fries. For stylish, contemporary cuisine look no further than Comme Chez Soi, a 3 Michelin starred restaurant where the rack of veal, rabbit and selections of warm cheeses are to die for. Alternatively, try ER PU.RE, one of the only restaurants in the world to use tea in his specialities.
Brussels is an interesting place - it's hard to deny. With a rich history characterised by revolutionary wars in the 18th and 19th centuries and Nazi occupation in the 1940's, the city has withstood it all. Nowadays Brussels and Belgium in general are clouded in political uncertainty but there can be no doubt that the famous "Belgian compromise" will help to clarify the situation soon. Nevertheless, more than ever, Brussels stands resolute and vibrant - a real hotspot for culture, the arts and food. Europe's little gem will constantly command you attention…